Checkout ALL These Features!
Our Features
We Kept Everything Simple
Autoresponders have been traditionally very complicated to use and set up. Ours is super simple. You won't need a PhD in emailology to make it work. In fact you will get the hang of it within minutes.
Transparent, Simple Pricing
We have the simplest pricing plan in the industry. So simple it takes just four words to explain... $20 monthly flat fee. (That's it. No matter how large your list the fee stays the same. Cool or what?)
Try Us For Free
We know you will be blown away by the simplicity and functionality of RocketResponder so we want you to try it free for 30 days. Sign up and try us!
Setup is a breeze
With RocketResponder anyone can get their list and followup series created in just a few minutes with no experience necessary! For the first time ever, you will love setting up lists and adding emails.
Read All About It
Let us notify your list whenever you update your blog! You concentrate on the writing while we put the word out that you have some awesome new content to share with your subscribers.
Breaking News...
Need to get some important news out to your subscribers this instant? Write one email in RocketResponder and we'll send it out to all your subscribers in double-fast time.
Powerful Delivery
We deliver your emails quickly and efficiently so you don't have to worry about anything! Sending emails should never be a headache... with RocketResponder you can relax knowing everything has been taken care of.
Fast Friendly Support
If you do have problems we want to solve them for you... fast. Call us up or send us a support ticket and we will do the rest. The thing we like about problems is making them go away.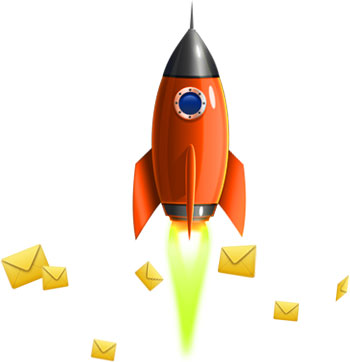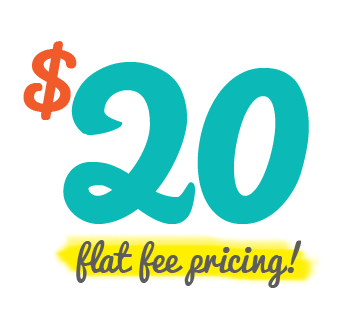 ---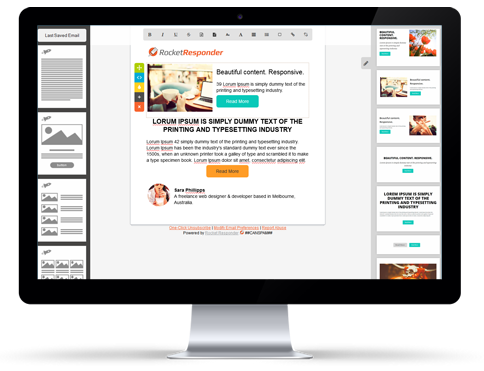 Our Email Designer is Fun & Easy to Use
You will love our new drag-and-drop template system that makes your emails look absolutely amazing.
No matter how much time you take in crafting the perfect email...words on a blank page can often look dull and boring, however RocketResponder's visually-stunning templates will display your winning words to maximum effect.
---
Good Communication Is Everything
Your customers are the lifeblood of your business and how you communicate with them is a key factor in how profitable your business is.
RocketResponder is not only the easiest email editor to use on the market but your messages will pop across the screens of every person you send to. Our drag and drop editor will create a remarkable email while it leaves a lasting impression on all your clients.